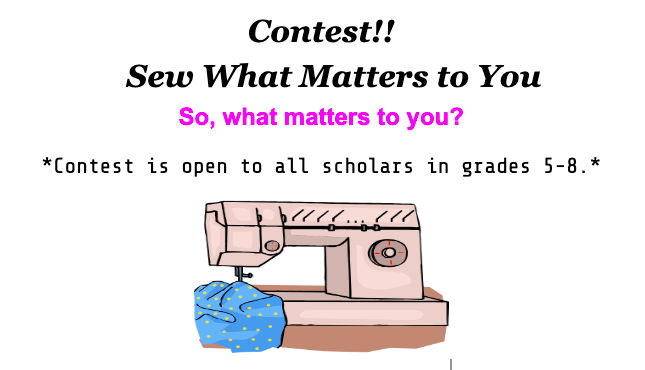 To enter: you will need to answer the following prompt. (You may submit in essay or video format.)
If you had a sewing machine, how would you use it? Why does this matter to you? Explain your answer.
*All entries must be submitted by Friday, November 18, 2022 to Ms. Smith or Ms. Hall.
heather.smith@youngstown.k12.oh.us