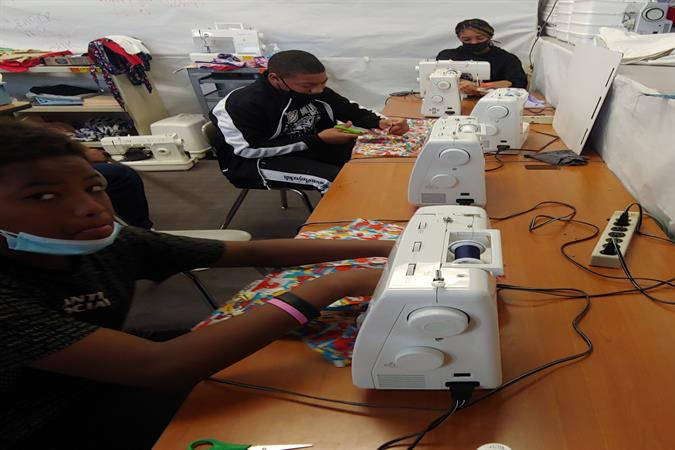 Our 8th grade scholars currently have the opportunity to earn 9th grade credit for the following classes:
Algebra I*
Physical Science*
English 1*
Fine Arts Credit
H.S. Electives Credit
1/2 Phys. Ed. Credit
*Please note: participation is based on performance in prerequisite courses and OCBA/NWEA assessments, as well as willingness to participate. Grades in these courses may affect high school GPA.

Our 5th and 6th grade Scholars will get a taste of these exciting "Specials" offered on a daily basis, while our 7th and 8th grade Scholars will take electives of their choice, which will lead to high school credit. Specials offered include:

PHYS. ED.
ART (Fine Arts)
COMP. TECH/CAREER EXPLORATIONS
THEATER (Fine Arts)
STAGECRAFT (Fine Arts)
BAND (Fine Arts)
CHORUS/VOCAL (Fine Arts)
DANCE (Fine Arts)